Image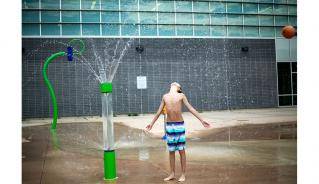 Update: Thank-you to everyone that provided feedback on the draft recommendations to be included in the final plan. We will take your comments into consideration as we prepare the final plan to be presented to Council. 
---
Background
Middlesex Centre is updating its Community Services Master Plan, which guides the direction for future recreational programming, services and infrastructure.
The plan will present a vision for the future, with goals and objectives for activities that affect open space planning, parks, community centres, arenas and other recreation programs and services for the period 2022-2026.
 
Timeline
Phase 1 - Project Initiation, Data Gathering & Analysis (Jan – Mar, 2021) 
Phase 2 - Stakeholder & Community Engagement (Apr 2021 – Jun 2022)
Phase 3 - Develop Implementation Plan & Identify Priorities (Apr – Jul 2022)
Phase 4 - Plan Development (Jul – Aug 2022) 
Council consideration of final draft master plan (Sept 2022)
Have your Say
All opportunities for engagement will be shared with the community via our social media channels (Twitter and Facebook), on the website, in our e-newsletter and in the municipal page of the Middlesex Banner.
 
Recreation Survey
Thank-you to those of your that took the time to complete the Recreational Programs and Facilities Survey.  Results of the survey are posted below.
 
Public Open Houses
Public Open House 1 - A virtual public open house was held June 28, 2021. A summary from this event can be found below.
Public Open House 2 - The second Community Services Master Plan Open House was held June 27, 2022.  Thank-you to everyone who attended and provided their feedback on the draft recommendations to be included in the final plan. The recommendations as presented can be found below.
 
Community Groups
We engaged directly with major park and facility users, community groups and other community stakeholders to gather their input into the plan.
Resources
Please see project documents attached below. 
Contact Us
For questions about this project, contact Scott Mairs, Director of Community Services.