Image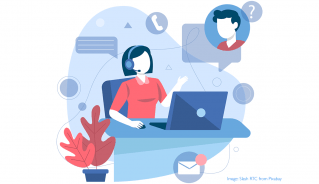 Middlesex Centre is currently undertaking a Customer Service Review. This process will examine our systems for responding to residents to ensure we are providing timely service delivery and meeting your needs.
Blackline Consulting is conducting the review. Funding for this project is provided through a $76,320 grant from the Provincial Municipal Modernization Funding Program.
Customer Service Survey
We would like to hear from you! Let us know how we are doing and what we might do to serve you better by taking our Customer Service Survey.
Take the Customer Service Survey
The survey closes May 23, 2022.
Questions & Comments
For questions about this project, or to provide additional comments, please contact Tiffany Farrell, Director of Corporate Services.