Image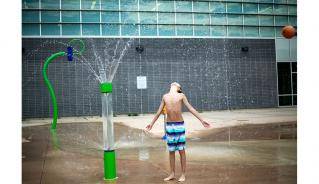 Middlesex Centre is updating its Community Services Master Plan, which guides the direction for future recreational programming, services and infrastructure.
The plan will present a vision for the future, with goals and objectives for activities that affect open space planning, parks, community centres, arenas and other recreation programs and services for the period 2022-2026.
 
Public Open House #2
Over the past year we have heard from many of you through our Recreational Programs and Facilities Survey, discussions with user groups, and the previous open house. At this meeting we will be presenting the Draft Recommendations coming out of these discussions. We'll be asking for your input as to whether or not they should be included in the updated Community Services Master Plan, or if there is anything we've missed.
We would ask that you register in advance of the meeting using the link below.
Register for 
Community Services Master Plan - Public Open House #2
Note:
A high-speed internet connection is recommended for full participation, however you may join by phone as well. 
We will do our best to provide any requested accommodations (please contact us for more information). In the event that we are not able to provide a requested accommodation, we will work with you to identify another way to speak with you.
Can't make the open house? Please send your comments on the draft recommendations to Scott Mairs before June 30, 2022.
Community
Middlesex Centre