Image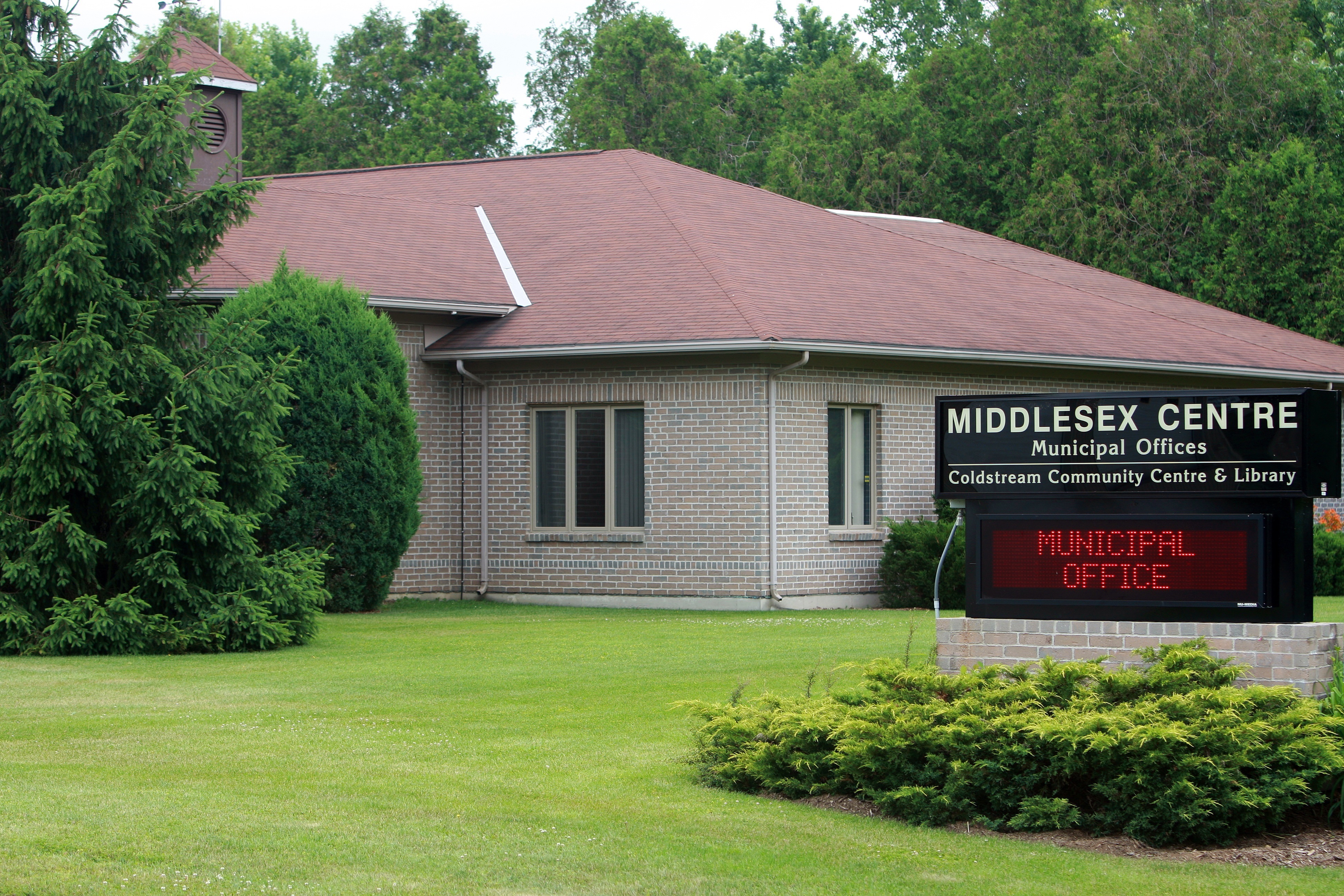 The main municipal office is located in Coldstream, adjacent to the Coldstream Community Centre and the Coldstream Fire Station.
Municipality of Middlesex Centre
10227 Ilderton Road
Ilderton, ON, N0M 2A0
Phone: 519-666-0190 or 1-800-220-8968
Fax: 519-666-0271
Email: Customer Service
HOURS OF OPERATION - 8:30 am - 4:30 pm, Monday - Friday
A secure drop-box is available for your convenience. 
We encourage residents and business to arrange for in-person meetings in advance, particularly if you wish to speak with building or planning staff, or are requiring the services of the Clerk. Please see our staff directory for contact information.
 
---
We're Moving!
The municipal office is moving temporarily as of October 3, 2023.
We're renovating the municipal office.
During the renovations, front-desk services such as bill payments and general inquiries will be offered at the Komoka Wellness Centre, 1 Tunks Lane, Komoka, from 8:30 am to 4:30pm, Monday to Friday, excluding holidays.
For all other services we ask that you call or email to arrange an appointment.
For more information about the office relocation, please see our "moving" notice.
Address
10227 Ilderton Rd.
Ilderton ON N0M 2A0
Canada