Image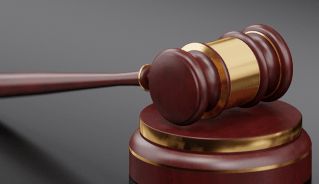 Generally Middlesex Centre Council meets twice a month on the first and third Wednesdays at the municipal office. Special meetings may be added as required. 
Agendas for the Middlesex Centre Council meetings are posted by the Friday prior to the meeting and can be found on the calendar below. If you are having issues viewing the agenda please try refreshing your browser or using Google Chrome.
Members of the public are invited to attend Middlesex Centre Council Meetings online or in-person. Please contact the Clerk  prior to the start of the meeting if you wish to attend virtually as you will require a registration link. You may view the meetings on the municipality's YouTube channel.
Watch Council Meetings

We broadcast virtual meetings on the municipality's YouTube channel.  You can also watch the meetings back at a time convenient to you.

We livestream the meetings in real-time, however from time-to-time this may not be possible due to technical issues. In these cases, a recorded copy of the meeting will be available on the municipal YouTube channel within 48 hours.

In cases where captions are provided:  Please note captions are auto-generated which may result in errors from time-to-time. The captioning feature is offered as a convenience for individuals attending virtually. The meeting minutes represent the official record of decisions.

Participate in Council Meetings: Presentations & Submissions to Council

If you wish to provide written comments or speak at a Council meeting or planning meeting, please see:

2022 Council Meeting Dates

Please refer to the meeting agenda (above) for the start time, as they are subject to change. Special meetings may be added in regularly scheduled meetings. Public notice is given for any special meetings. 

Unless otherwise stated in the agenda, meetings are held at the municipal office.


2022 Meetings

Generally, the first meeting of the month at is held at 9:30 a.m. and the second meeting of the month (the planning/public meeting) at 6:00 p.m. Please see agenda for start times, as they are subject to change.

January 12, 2022 and January 26, 2022
February 2, 2022 and February 16, 2022
March 2, 2022 and March 16, 2022
April 6, 2022 and April 20, 2022
May 4, 2022 and May 18, 2022
June 1, 2022 and June 15, 2022
July 6, 2022 and July 20, 2022
August 3, 2022

Potential "Lame Duck" Period (August 25 – November 14, 2022)

Related to the Municipal Election - Section 275 of the Municipal Act, 2001 states that if less than 75% of incumbent councillors seek re-election, the Council for a municipality is restricted from passing any by-law that allocates spending of more than $50,000 or creates a liability for the municipality greater than $50,000. This is known as a "lame duck" council.

September 7, 2022 and September 21, 2022
October 12, 2022
November 2, 2022 (Recognition of 2018-2022 Council)

New Council

November 16, 2022 (Inaugural Council)
November 21, 2022 and November 28, 2022 (Council Orientation Dates)
December 7, 2022

Past Council Meeting Agendas & Minutes

Meeting agendas, minutes and reports from 2021 to present are available on the website using the meeting calendar. Use the arrows next to the month to scroll forward and backward.

For copies of older agendas and minutes, please contact the Municipal Clerk.

Disclosures of Pecuniary Interest

The Municipal Conflict of Interest Act requires Members of Council to declare any direct or indirect pecuniary interest in relation to a matter under consideration. A pecuniary interest in a matter is one where there is a reasonable likelihood or expectation of financial loss or gain of the Member or related persons as per the Act. The onus is on the member to determine whether they are affected by the pecuniary interest provisions. All members must submit their disclosures of pecuniary interest in writing to the Clerk immediately following the meeting during which they verbally disclose a pecuniary interest using the Disclosure of Pecuniary Interest Form.

Changes to the Municipal Conflict of Interest Act require municipalities to maintain a registry of all declarations made under this Act, as of March 1, 2019. The registry must include the original written declaration provided by the member of Council and must be available to the public.

The registry, including the forms submitted by Members of Council will be available by following the link below and will be updated following a Council meeting where an interest is declared.

Additional details can be obtained from the Municipal Conflict of Interest Act. R.S.O. 1990, c.M.50.
For Questions Contact:
Job Title
General Inquiries: Council Meetings, Commissioner of Oaths, Lottery, Marriage
Department
Clerk Services
Job Title
Municipal Clerk
Department
Clerk Services