Image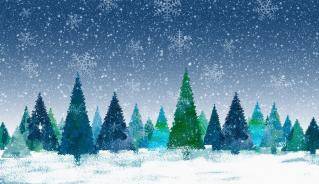 Feeling in a festive mood? Community organizations across Middlesex Centre are offering fun and charitable holiday events!
 
Poplar Hill/Coldstream Night Time Christmas Parade 
Saturday, November 12, 2022 - 6:30pm
Hosted by the Poplar Hill & District Lions Club

Annual Harvest Food Drive - Ilderton
Sunday, November 20, 2022
Fill-up a bag (you may see one dropped off on your doorstep) and put the bag out for collection on November 20th Collection starts at 11 am for Denfield and Birr, and 12 noon for Ilderton. There is also a donation bin at the fire station
Hosted by the Ilderton & District Lions and the Middlesex Centre Firefighters from Ilderton Station
Event Details: Website
Santa Express - Kilworth & Komoka
Sunday, November 20, 2022, starting around 10 am
Santa is coming! Listen for his bells he travels around Komoka & Kilworth.
Hosted by the Komoka-Kilworth Optimist Club 
Event Details: Facebook
Delaware Lioness Craft Show
Sunday, November 20, 2022 - 10:00am to 3:00pm
Hosted by Delaware Lioness
Event Details: Facebook
DYI Christmas Presents at the Ilderton Youth Centre
Fridays starting November 25.  Youth can make a  different present each week for four weeks.
The cost of the program is $15 for Members and $20 for Visitors (each week).  You can register for each individual program or sign up for all 4-weeks! 
Hosted by BGC London
Event Details: Facebook or BGC London Website or Email
Komoka-Kilworth Toy Drive / Food Drive
Annual food and toy drive put on by many community organizations and businesses in Kilworth-Komoka
Support for local charities, including Ailsa Craig and Area Food Bank
Several drop-off locations
Runs throughout November
Details: Facebook
Holiday Hoopla at the Komoka Wellness Centre
Friday, December 2, 2022 - 6:00 to 8:00pm
Komoka Wellness Centre, 1 Tunks Lane
Free Admission
Skating, crafts, games, scavenger hunt, hot chocolate, popcorn and a visit from Santa! 
Donations to the Ailsa Craig & Area Food Bank appreciated
Hosted by: Municipality of Middlesex Centre, YMCA of Southwestern Ontario, Middlesex County Library, Optimist Club of Komoka-Kilworth and Komoka-Kilworth Business Association
Details: Website
Morning with Santa in Ilderton
Saturday, December 3, 2022 - 9am to 11am
Free Admission
Crafts, cookie decorating, pictures with Santa, face painting, hot drinks & Timbits
Hosted by the Optimist Club of Ilderton
Ilderton Outdoor Christmas Market
Saturday, December 3, 2022 - 3pm to 7pm
Municipal Parking Lot, Ilderton Road
Hosted by the Ilderton Area Business Association
Event Details: Facebook
Holiday Wreath Making Session at Coldstream Community Centre
Sunday, December 4, 2022 - 10 am to 12 noon
Come join us for a morning of holiday fun! Participants will have the opportunity to create a Christmas wreath that will be used to decorate Poplar Hill Park
Free event. Registration is required.
Hosted by Municipality of Middlesex Centre
Event Details: Website
A Country Christmas Parade - Ilderton
Saturday, December 10, 2022 - 5pm
Parade starts at Ilderton Rd at Robert St and continues down Ilderton Rd to King St to the back of the fairgrounds
Photos with Santa, Hot Chocolate, Snacks, Live Music by Dean Wayne Music
Hosted by the Ilderton Agricultural Society
Event Details: Facebook
Free Holiday Skating - Ilderton & Komoka
Daily, December 24 to January 7 (excluding Christmas, Boxing Day and New Year's Day) at Ilderton Arena and the Komoka Wellness Centre
Times vary daily, so please see schedule
Thank-you to our local sponsors for these free skates for the community!
Event Details: Holiday Skating Schedule 
Please contact the organizers directly for information or for updates on these events. Middlesex Centre is not responsible for the third-party events. Events may be subject to change, so it is best to check with the event organizers prior to attending. 
Additional events will be added as information becomes available.
Middlesex County Events
Looking outside of Middlesex Centre? See the Visit Middlesex website for a list of holiday events taking place across Middlesex County.
Community
Middlesex Centre
Venue
Various locations across Middlesex County