Image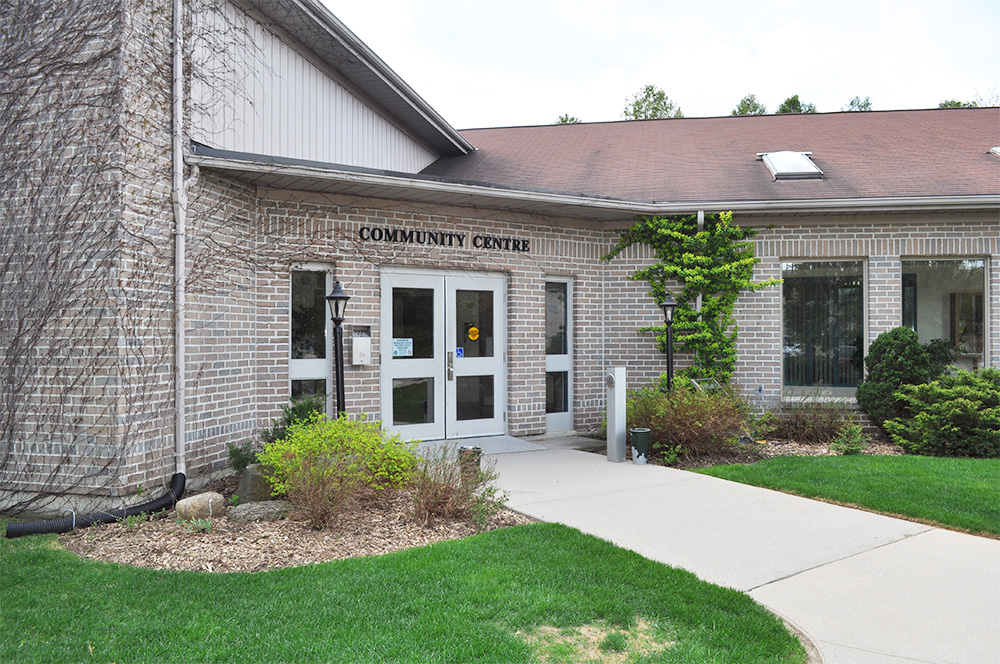 Temporary Service Disruption
The Coldstream Community Centre will be temporarily closed to bookings starting September 1, 2023, to allow for renovations to the adjacent Middlesex Centre municipal office.
Please consider the community centres in Bryanston, Delaware, Ilderton and Komoka as alternative locations for your events. For more information, see our Booking a Facility page or contact our booking desk.
---
The Coldstream Community Centre is co-located with the Municipal Offices. The community centre has one room that can be partitioned to make two rooms (one large and one small).
The community centre is typically used for training sessions, meetings, banquets, and weddings as it is equipped with a full kitchen with a bar area.
Features/Amenities
Large Multi-Use Room
Meeting Room
Full Kitchen
Bar Area
Maximum Capacity Banquet Facility:

270 with tables & chairs, dining

270 with tables & chairs, dancing

Place settings:
200
Maximum Capacity Meeting Room:
50 with tables chairs, dining
Kitchen

Full equipped kitchen with gas stove/burners, griddles and 2 ovens; fridge and freezer; microwave; commercial sanitizer (dishwasher). Clients provide own dining and kitchen linens and wineglasses.

Bar Area:

Fridge and sink.  Access to main hall and meeting room.

Tables:

31 - 8' x 30" (rectangular banquet)

11 - card tables

29 - 60" diameter round (8 people)

Chairs:
220
Stage:
7 sections (4' x 8' x 7" high)
A/V:

Main hall microphone, stereo receiver, cassette tape deck & 5 disc CD player, 3 portable screens.  Freestanding podium.

Special Notes:

Phone for local outgoing or incoming calls located in hallway.  To dial out dial 9 then the phone number.

Meeting room separated from main hall by folding door.  Hall is not sports capable.  Piano available.
Facility Rental Information
Address
10227 Ilderton Rd
Ilderton ON N0M 2A0
Canada